I started writing stories on an ancient Underwood typewriter when I was
about seven years old.
My resume as a writer includes eight years as a weekly newspaper columnist. I have worked as a writer, editor, columnist, reporter, and technical writer. In the past I have worked as a computer technician both on the Navy's E-2 flight and tactical simulators at NAS Miramar, California, and I have been an IT gal on wide-area computer networks. I have had many other jobs and have skills sets outside the writing arena as well.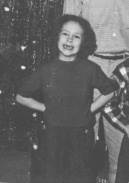 I have published a few short stories and one poem (see side bar) and spent a few years as a college composition professor while I worked toward my Masters degree in Rhetoric and Writing. My Bachelors is in Education. I spent my career as a technical writer for various corporations that design and build aircraft carriers and aerospace vehicle.
I was born and raised on the South Side of Chicago, and lived in Southern California for 3 decades before retiring to Eastern Tennessee. I am a short brunette with silver streaks, with an eye color that varies according to my mood.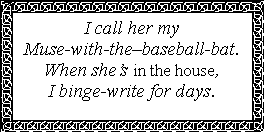 Visit me on Facebook.
Contact me at nan@nanklee.com.